Starting and running a business is a complex process, and securing it with the right types of business insurance is essential. Business insurance can be complicated, with coverage depending on the size of your business, where you're located and which type of industry you operate in. Knowing what types of business insurance are available and finding the right coverage is essential for protecting yourself, your employees and your investments.
There are several common types of business insurance that every organization should consider; general liability insurance, workers compensation insurance, commercial auto insurance and property damage insurance. General liability insurance covers medical costs if someone is injured on your premises or if you're found liable for property damage due to an accident involving your products or services. Workers compensation insurance can be required by states law to protect employees from workplace injuries; this kind of policy also covers lost wages in case an employee is unable to work due to injury or illness caused by their job. Commercial auto insurance covers any vehicles used for your business as well as for any employees who drive company cars. Property damage insurance protects against loss due to fire, theft or natural disasters such as hurricanes or floods.
In order to make sure you have the best possible coverage for your organization it's important to understand the four steps involved in obtaining effective business insurance: research different policies, compare them side by side, get quotes from multiple providers and choose the one that provides the most comprehensive coverage within your budget limit. Evaluating all aspects of various policies will ensure that you obtain adequate protection without paying too much for unnecessary coverage.
Discover the Different Types of Business Insurance Available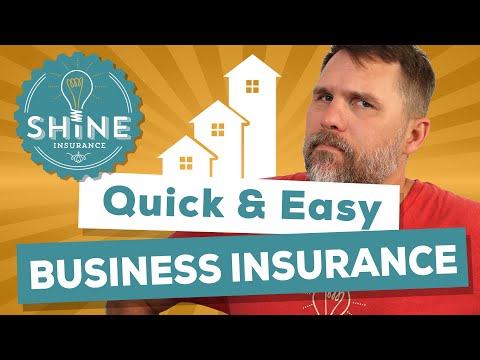 Business insurance policies are organized into packages based on the type of business. For example, cleaning business insurance is designed for companies who offer residential and commercial cleaning services, while independent contractor insurance provides coverage for those who work as freelancers or contractors. Each package includes several different types of coverage, such as property damage and liability insurance. So no matter what type of business you have, there's a specialized package available to meet your needs.
1. Workers' compensation insurance
Employees' compensation insurance is an essential type of business insurance. It protects organizations from claims resulting from employee injuries or on-the-job illnesses. Workers comp requirements vary by state, but generally employers must provide coverage for injured employees' medical expenses, lost wages, and disability payments. Additionally, workers comp protects employers from legal liability if an employee is hurt in the workplace or contracts a work-related illness.
By investing in workers compensation insurance, businesses can protect their employees and their bottom line from the financial impacts of workplace injuries and illnesses.
2. Cybersecurity liability insurance
Businesses today must consider cyber liability insurance as part of their business owners policy. Cyber liability insurance is designed to cover the expenses incurred in the event of a cybersecurity breach, such as operational expenses, data improving, public relations expenses and/or damage to a company's reputation. The coverage that each policy provides varies depending upon the level of digital security a company has in place and the potential risk factors related to online security. Data security is becoming increasingly important for companies as cyber threats continue to evolve, making cyber insurance essential for any business owner. Business owners should take proactive steps now to secure their data and protect their company from malicious attacks by investing in high quality cyber liability insurance policies.
3. Commercial umbrella insurance
Business umbrella insurance kicks in when you've maxed out the limits of your general liability insurance. It's a good idea for large businesses that could potentially need to pay out significant sums if they face large lawsuits. Business umbrella insurance covers settlement costs, so it adds an extra layer of protection against the huge financial burden of litigation.
4. Directors and officers insurance
The executive leadership team of a business is one of the most essential aspects of a successful venture. As such, they need to be protected in a variety of ways. Directors and Officers (D&O) Insurance is a type of business insurance that covers and reimburses directors and board members in case their personal finances are affected by legal settlement costs stemming from decisions they have made or actions they have taken on behalf of the company. This form of insurance ensures that if they're named in any kind of litigation, they won't be left financially exposed.
Unveiling the Range of Business Insurance Solutions
"Business insurance is an essential component for organizations of all shapes and sizes. From small businesses to those with high annual revenues, common forms of business insurance can provide the coverage needed to keep a business safe in the long run. Unveiling the range of solutions available can help small businesses make informed decisions about their business insurance needs and ensure they are protected."
Business Owner's Policy (BOP)
Business Owners Policy (BOP) is an ideal way for business owners to get the complete insurance package tailormade for their needs. It is a combination of general liability insurance, property insurance, auto insurance and business interruption insurance, all in one package, that is offered by most big insurance firms. By having a BOP not only will business owners save money on the combined cost of individual policies bought separately but also on time since they don't need to shop around and compare different policies from different providers.
Protecting Businesses with Omissions Insurance
Many small businesses offer professional services, such as giving advice, and they are a good candidate for omissions insurance. Omissions insurance covers costs resulting from mistakes like misrepresentation and violation of good faith and fair dealing, or giving false or inaccurate advice. It also pays for legal defense costs and judgments against the business, as well as reimbursing customers.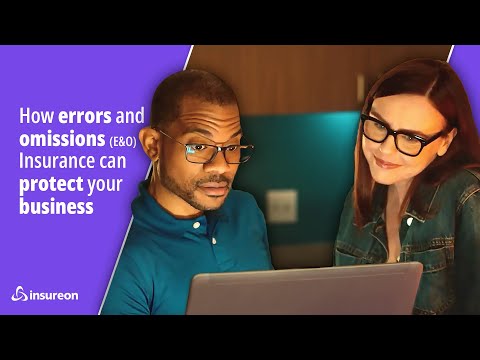 The median cost of omissions insurance coverage is reasonable for businesses seeking this protection. Business consultants should consider it if they give clients advice or other services that could be challenged in court. Small businesses such as these can benefit from the financial security provided by omissions insurance in case of any legal issues arising due to their actions.
Omissions insurance is an important form of business insurance and can be invaluable to small businesses who offer professional services. It can help protect them from any mistakes made while providing advice to clients, saving them time and money in the long run.
Frequently Asked Questions
What is the best liability insurance for small business?
Liability insurance for small business can vary based on the particular needs of your company. The best coverage for your business depends on factors such as the type and size of business, industry, and location. To find the right policy for you, speak with an experienced insurance agent who can help you compare different policies to find the one that fits your specific needs.
What types of insurance do small businesses need?
Small businesses should consider purchasing general liability insurance, professional liability insurance, property insurance, workers' compensation insurance, and business interruption insurance to protect their assets. For more detailed information on the types of small business insurance, read our comprehensive guide.
What are the different types of business insurance?
Business insurance comes in many forms and can provide protection for businesses of all sizes. Common types of business insurance cover property, liability, and employee-related risks. To learn more about the different types of business insurance and how they can help protect your business, contact an insurance professional today.
What insurance do you need for a small business?
Small businesses need a variety of insurance coverage, including general liability, property protection, and professional liability. To determine the exact type of coverage needed, it is best to speak with a qualified insurance provider who specializes in small business insurance.
What is the Best Small Business Insurance Company?
The best small business insurance company depends on the specific needs of your business. We recommend researching multiple companies and comparing their offerings to determine which one is the best fit for you.